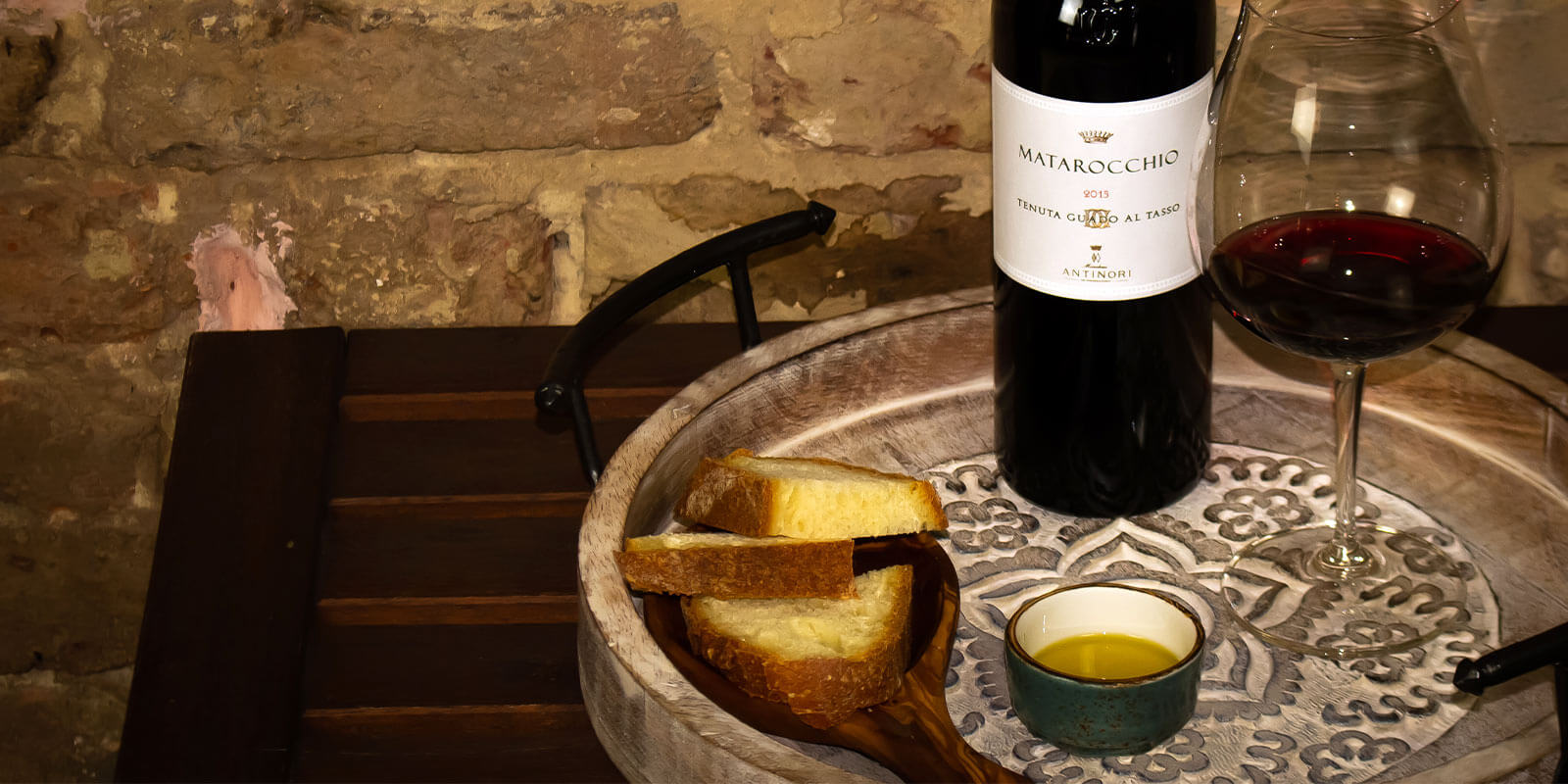 Our Chef
Great wine deserves to be paired with great food. Pick your favourite Italian dish crafted using premium ingredients by our talented Executive Chef who will bring their experience to your table so you can enjoy Italian food at its best.
Come and enjoy delicious food and fine wine, served with genuine Italian hospitality. Our expert team will take care of you and guide you through a journey of tantalising flavours.
Cenone di Capodanno
New Year Eve is the first blank page of a 365 pages book… write a good one!
7 Courses Menu £88
Wine Pairing £85
Prosecco Brut Valdobbiadene DOCG, Al Canevon, Veneto, Italy 100ml
Chardonnay, Cervaro della Sala IGT 2019, Castello della Sala, Umbria, Italy 125ml
Sangiovese, Brunello di Montalcino DOCG 2015 , Ciacci piccolomini d'Aragona, Tuscany, Italy 100ml
Nebbiolo, Barolo Via Nuova DOCG 2001, Chiara Boschis, Piemonte Italy 100ml
Albana di Romagna Thea passito DOCG 2019, Tre Monti, Romagna, Italy 50ml
Moscato d'Asti DOCG 2019, Castello di Neive, Piemonte, Italy 50ml
Champagne Brut Collection 241, Louis Roederer, Reims, France 100ml
Canape di Benvenuto Welcome Canapes

Raviolo di Sedano Rapa Bruciato, Funghi Selvatici, Friarielli, Tartufo Burnt Celeriac Ravioli, Wild Mushroom, Friarielli, Black Truffle

Astice Canadese, Bisque, Mela verde Canadian Lobster, Bisque, Granny Smith Apple

Pappardelle al sugo di cervo, zafferano e castagne Pappardelle, Venison Ragout, Saffron and Chestnut

Spalla di Agnello Brasata, Lenticchie di Castelluccio, Pera al Nebbiolo Braised Lamb Shoulder, Castelluccio Lentils, Nebbiolo Wine Poached Pear

Taleggio, Tartufo Uncinato, Castagne e Miele Taleggio Cheese, Black Truffle, Chestnut and Honey

Panettone Artigianale Orange Moon, Crema Pasticcera Calda Orange Moon Artisanal Panettone, Warm Custard

£88 exclude drinks and service charge
= Vegetarian = Allergen
Our Main Menu
Appetizers

Tartare di Gambero Rosso di Mazara, Cetriolini e Basilico. Rosso di Mazara Prawn Tartar, Baby Cucumber and Basil.

20

Burrata, Caponata di Melanzane Burrata Cheese, Aubergine Caponata

12

Frittura di Calamari, Salsa Aioli Fried Calamari, Aioli Sauce

12

Battuta di Fassona Piemontese, Senape, Nocciole Fassona Piemontese Beef Tartar, Mustard, Hazelnuts

18

Pasta

Tonnarelli Cacio e Pepe Tonnarelli, Pecorino Romano Cheese, Black Pepper

12

Agnolotti ai Funghi con Crema di Parmigiano al Tartufo Mushroom Agnolotti, Truffle Parmesan Fondue

20

Tonnarelli alla Carbonara Tonnarelli, aged pork cheek, Pecorino Romano, free range eggs, black pepper

14

Tagliatelle al Ragù Rosso di Polpo Tagliatelle, Octopus Ragù

18

Pappardele al Ragù di Cinghiale Pappardelle, Wild Boar Ragù

20

Main Course

Bistecca Rib Eye, Patate Novelle, Tenderstem Broccoli, Salsa d'Aglio Nero Aged Rib Eye 9oz Steak, Roasted new Potatoes, Tenderstem Broccoli, Black garlic Sauce

29

Costolette di Agnello Fritte Fried lamb Cutlets, Roasted Baby gen, Friggitelli, Spicy Sauce.

25

Filetto di Salmone alla Mediterranea Salmon Fillet, Sautéed Vegetables, Mediterranean Sauce

22

Ravioli di Sedano Rapa Bruciato Ripieni di Parmigiana di Melanzana Burnt Celeriac Ravioli, Aubergine Parmigiana

18

Side Dish

Patate Novelle al Forno Roasted Baby Potatoes

6

Insalata Mista Mix salad, Datterini Tomatoes, Balsamic Dressing

6

Broccoletti Saltati Pan-fried Tenderstem Broccoli, Piccantina di Romagna

6

Dolci

Tiramisu Classic tiramisu cream, coffee, lady fingers biscuit

8

Cheesecake Vanilla Cheesecake, Crunchy Biscuit Crumb, Red Berries

8

Semifreddo al Pistacchio, Cioccolato Fondente, Pralina di Pistacchio Pistacho Parafait, Dark chocolate Sauce, Pistacho Pralin

9
= Vegetarian = Allergen
Discretionary 12% service charge will be added to your final bill. All prices include VAT.
Please advise us of any allergy or dietary requirements before ordering.