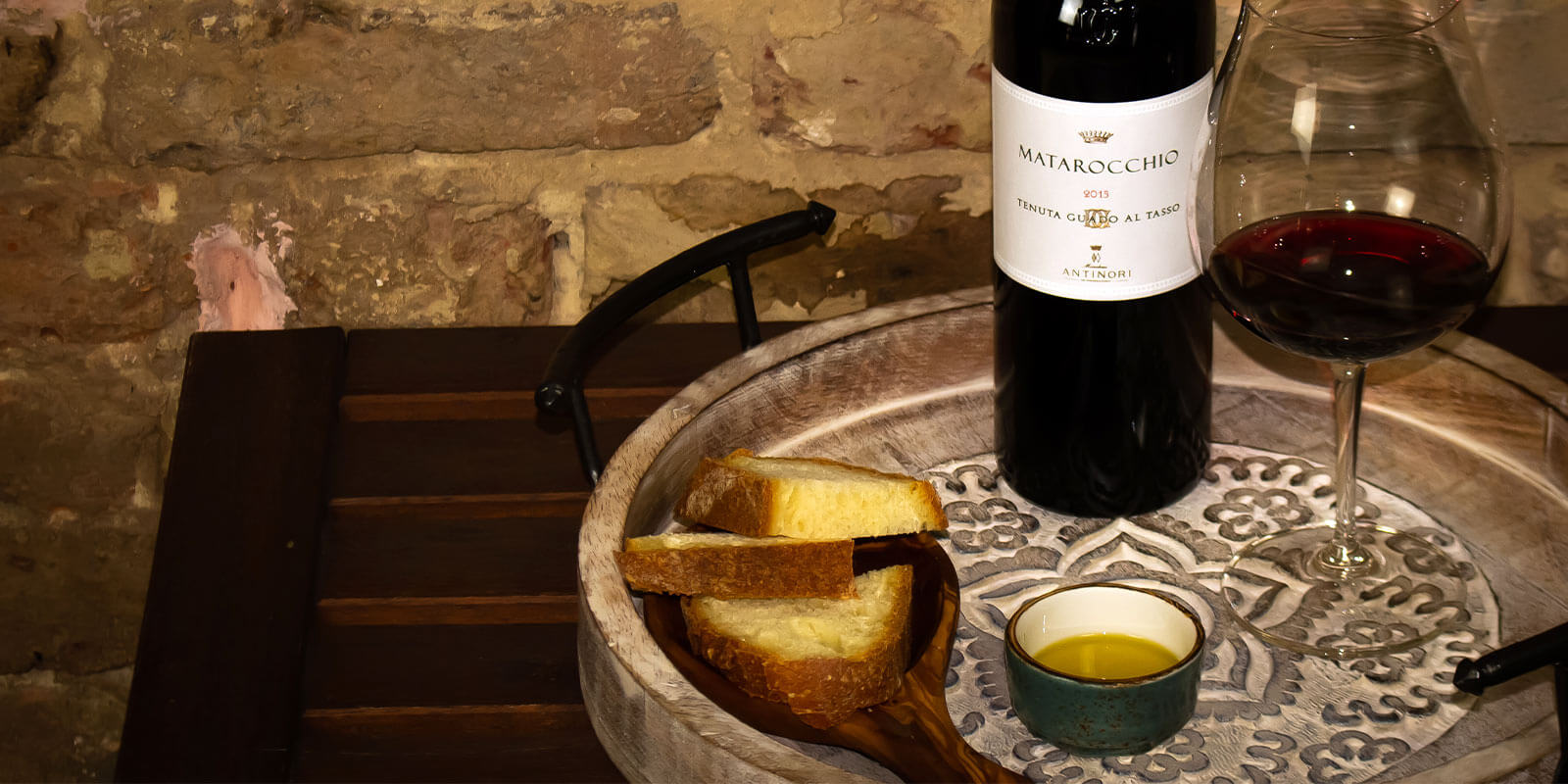 Our Chef
Great wine deserves to be paired with great food. Pick your favourite Italian dish crafted using premium ingredients by our talented Executive Chef who will bring their experience to your table so you can enjoy Italian food at its best.
Come and enjoy delicious food and fine wine, served with genuine Italian hospitality. Our expert team will take care of you and guide you through a journey of tantalising flavours.
Our Main Menu
Appetizers

BARBABIETOLE, MOUSSE AL GRANA PADANO, ASPARAGI, FINOCCHI, ARANCE Pickled Beetroots, Grana Padano Mousse, Asparagus, Fennel and Oranges

11

BURRATA, CONSOMME DI POMODORO, CAMONE GRIGLIATO, OLIVE TAGGIASCHE Burrata, Tomato Consomme, Grilled Camone Tomato, Taggiasche Olives

13

FRITTURA DI CALAMARI, AIOLI ALL AGLIO SELVATICO, LIME Deep Fried Calamari, Wild Garlic Aioli, Lime

12

BRESAOLA, RUCOLA, CAPRINO, FUNGHI IN AGRODOLCE, ACETO BALSAMICO GIUSTI Bresaola punta d Anca, Rocket, Goat Cheese, Pickled Mushroom, Aceto Balsamico Giusti IGP "Gran Deposito"

14

Pasta

TONNARELLI NERI DI SEPPIA, CACIO E PEPE AL GRANCHIO MARRONE E LIME Squid Ink Tonnarelli, Brown Crab Caio e Pepe, Lime

14

AGNOLOTTI AI FUNGHI SELVATICI CON CREMA DI PARMIGIANO AL TARTUFO NERO Mushroom Agnolotti, Truffle Parmesan Fondue

20

TONNARELLI ALLA CARBONARA Tonnarelli, aged pork cheek, Pecorino Romano, free range eggs, black pepper

15

TAGLIATELLE AL RAGÚ ROSSO DI POLIPO Tagliatelle, Octopus Ragù

19

PAPPARDELLE AL RAGÚ DI CINGHIALE Pappardelle, Wild Boar Ragù

21

Main Course

BISTECCA DI RIB EYE, ASPARAGI GRIGLIATI, PATATE NOVELLE, SALSA ALL AGLIO NERO Beef Rib Eye Steak, Grilled Asparagus, Roasted New Potatoes, Black Garlic Sauce

31

PANCIA DI MAIALE, CAVOLFIORE, CETRIOLO SENAPE & MANDORLE, BRODO DI CIPOLLA ARROSTO Pork Belly, Cauliflower, Cucumber Mustard & Almond, Roast Onion Broth

20

FILETTO DI SALMONE, PANE AL PREZZEMOLO, VERDURE SALTATE, SALSA MEDITERRANEA Salmon Fillet, Parsley Crumb, Sautee Vegetables, Mediterranean Sauce

25

RAVIOLI DI SEDANO RAPA BRUCIATO RIPIENI DI PARMIGIANA DI MELANZANA, OLIO ALLE ERBE Burnt Celeriac Ravioli, Aubergine Parmigiana

18

Side Dish

PATATE NOVELLE AL FORNO, GUANCIALE Roasted New Potatoes, Crispy Guanciale

6

INSALATA MISTA, ACETO BALSAMICO GIUSTI Mixed Salad, Datterino Tomatoes, Aceto Balsamico di Modena Giusti IGP "Gran Deposito"

5

ASPARAGI GRIGLIATI, PICCANTINA, LIME Grilled Asparagus, Piccantina Romagnola, Lime

7

Dolci

Tiramisu Classic tiramisu cream, coffee, lady fingers biscuit

8

Panna Cotta al Cocco, Frutti di Bosco Sciroppati & Crumble al Pepe Coconut Panna cotta, Poached Berries, Peppercorn Crumble

8

SEMIFREDDO ALLA NOCCIOLA, SALSA AL CIOCCOLATO, PRALINA DI NOCCIOLE Hazelnut Parfait, Dark Chocolate Sauce, Hazelnut Praline

9
= Vegetarian = Allergen
Discretionary 12% service charge will be added to your final bill. All prices include VAT.
Please advise us of any allergy or dietary requirements before ordering.