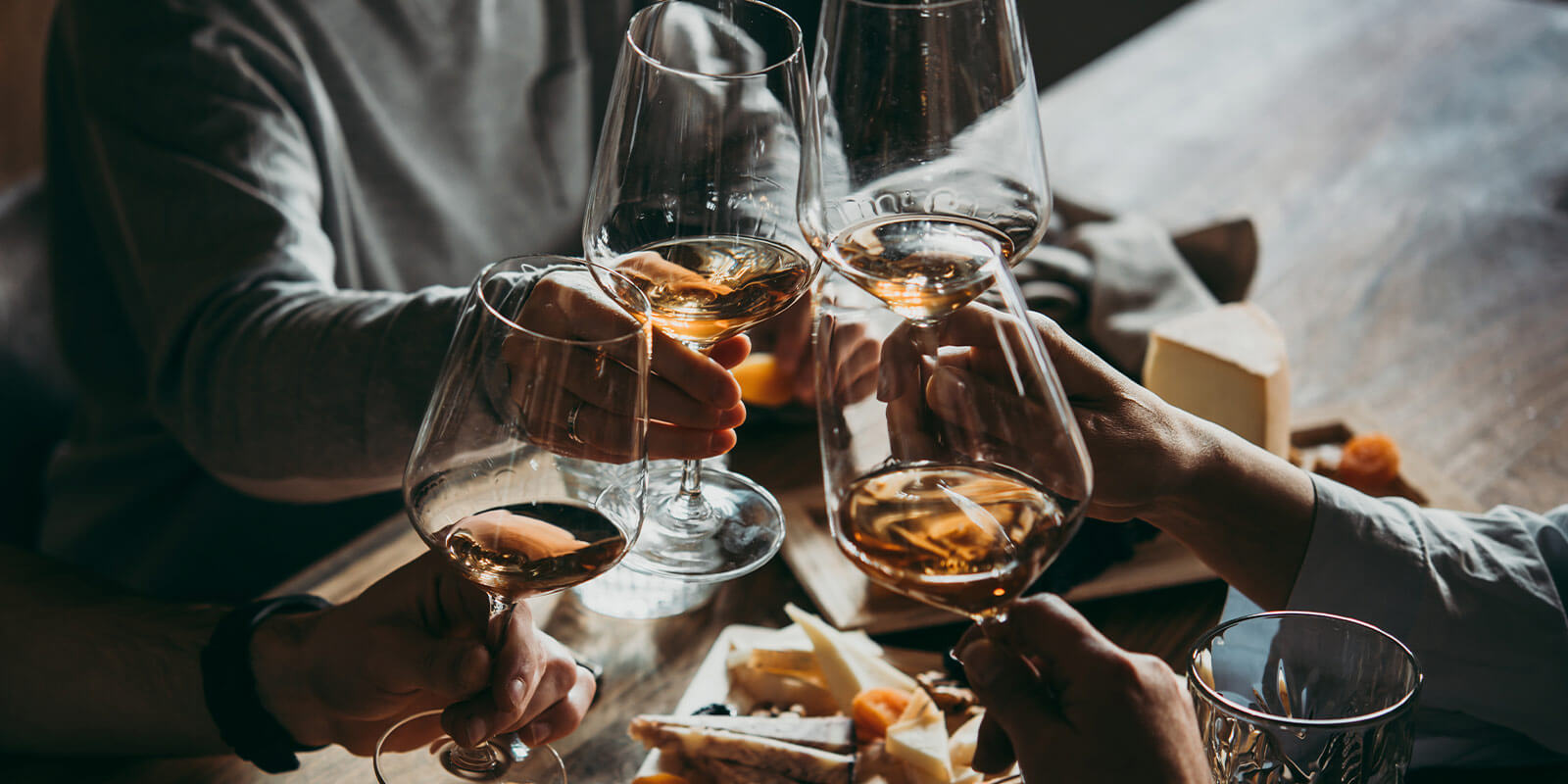 Our Chef
Great wine deserves to be paired with great food. Pick your favourite Italian dish crafted using premium ingredients by our talented Executive Chef Raffaele Parise who will bring his international work experience to your table so you can enjoy Italian food at its best.
Come and enjoy delicious food and fine wine, served with genuine Italian hospitality. Our expert team will take care of you and guide you through a journey of tantalising flavours.
Our Aperitivo Menu
During the aperitivo time, between 3pm and 6pm, we will propose a few nibbles options. Our a la carte menu will be available during both lunch and dinner.
Deep fried calamari, homemade aioli

10

Beer battered courgette flowers

10

Beer battered courgette flower stuffed with Buffalo Mozzarella and anchovies

12

Bolognese sauce Arancini

7

Cheese & Mushroom Arancini

7

Italian cheese selection

small 17

large 23

Italian charcuterie selection

small 15

large 21

Selection of Cheese & Charcuterie

small 19

large 24
= Vegetarian = Allergen
Our Main Menu
Appetizers

Tartare di Ricciola Con Sedano Croccante e Bottarga Di Muggine Yellow-tail tartare, celery, bottarga

18

Battuta di Fassona, Nocciole E Burrata Beef filet tartare, burrata cream, hazelnuts, Carasau bread

16

Burrata con Carpaccio di Pomodoro, Balsamico Invecchiato 12 Anni Burrata cheese 125g, tomato beefsteak carpaccio, 12 years aged balsamic vinegar

12

Fiori di Zucca Alla Romana Deep fried courgette flower, stuffed with buffalo mozzarella & anchovies

12

Frittura di Calamari Fried calamari, salsa ajoli

10

Pasta

Agnolotti con Melanzana Affumicata, Astice e Bisque Smoked eggplant & ricotta Agnolotti, lobster & bisque sauce

22

Spaghetti alla Chitarra Cacio & Pepe Guitar-Made spaghetti, Pecorino Romano, black pepper

12

Tonnarelli alla Carbonara Tonnarelli, aged pork cheek, Pecorino Romano, free range eggs, black pepper

14

Tonnarelli Vongole Veraci e Bottarga di Muggine Clams & bottarga

20

Risotto alla Milanese Risotto saffron, 12h slow cooked veal shank, gremolada sauce

18

Main Course

Battuta di Filetto di Vitello Alla Milanese Milk-fed veal tenderloin Milanese style, baby rocket salad

24

Costolette di Agnello alla Romana Roman style lamb cutlet, roasted potatoes

24

Filetto di Branzino alla Mediterranea Sea bass filet, tomato datterini, cappers and black olives, saffron mashed potatoes

18

Side Dish

Patate al Forno Roasted potatoes

6

Insalatina Mista Mix salad, tomato datterini, homemade vinaigrette

6

Verdure Saltate Sauteed vegetables

6

Dolci

Tiramisu Classic tiramisu cream, coffee, lady fingers biscuit

8

Cheesecake Chef's special cheesecake, crunchy biscuit, red berry coulis

8

Panna Cotta allo Zafferano Saffron pannacotta, ginger crumble, apricot gelly, berries

8
= Vegetarian = Allergen